Satellite Harassment Technology
The Neurophone was developed by
Dr Patrick Flanagan in 1958. It's a device that converts sound to electrical impulses. In its original form electrodes were placed on the skin but with defence department developments, the signals can be delivered via satellite. They then travel the nervous system directly to the brain (bypassing normal hearing mechanisms). Dr Flanagan's "3D holographic sound system" can place sounds in any location as perceived by the targeted / tortured listener. This allows for a variety of deceptions for gullible victims.
Today, the CIA, DIA (etc) use satellites and ground – based equipment to deliver verbal threats, deafening noise and propaganda; using neurophone technology. Anything from TV's/radio's appearing to operate when switched off through to "Voices from God" and encounters with "telepathic" aliens are all cons using neurophone technologies to torment, deceive and (most importantly) discredit agency/criminal targets. Naturally, the system can mimic anyone's voice and automatic computer translations (into any language) are incorporated.
Anecdotal evidence indicates that people like David Koresh, Martin Bryant and others could have been programmed then remotely triggered (or tricked) using harrassment technologies like the neurophone. (Although most of the targets are intelligent and law-abiding). For example, John Lennon's killer, Mark Chapman, reportedly heard voices before and after silencing the agency-hounded peace advocate. "God" apparently told him to confess verbally.
To explain why others physically moving into the path of the laser (or whatever) do not pick up the signals, please note the following "possibilities"… a) Kirlean photography may be an ancillary system so it's attuned to the targets personal energy field (their unique EM waves).
b) The magnetite in our brains can act as a detectable fingerprint.
c)Equally each of us has a unique bioelectrical resonance frequency in our brains. EMF Brain stimulation may be encoded so that pulsating EM signals sent to the targets brain cause audio-visual effects which only the target experiences. This, to me, is the best explanation.
d) The individuals "vibrational pattern" could be used as a signal filter like a radio receiving only the sound modulating the frequency of the station it's tuned to.
e) The monitors simply adjust the volume downwards when you're in a position where the signal could hit someone else's body. Even if they heard it (briefly) they'd attribute it to another voice in the crowd etc.
As with the final proof, the definitive answer lies in the actual blueprints; secreted in the bowels of the Pentagon or some similar facility. Nonetheless, there is no report of ANY intercepted neurophone signals. If it wasn't so effective it would not have been used to facilitate silent communications between U.S. government agents/military personnel.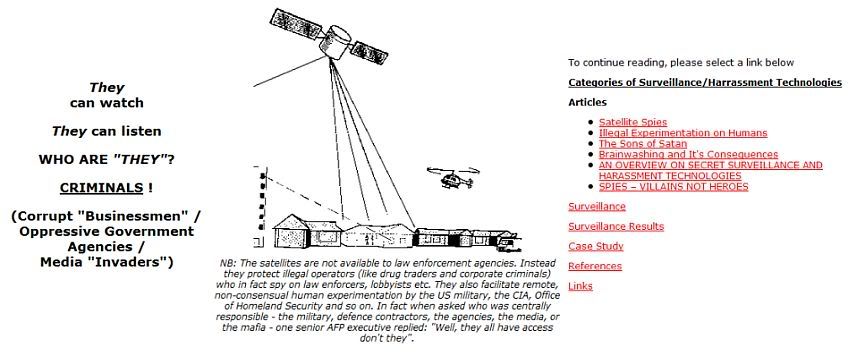 Psycho-Acoustic Projector
U.S. patent #3,566,347, February 23rd, 1971


A device/weapon which can actually deafen the target.
Methods and Systems of Altering Consciousness
US Patent # 5,123,844. June 23rd, 1992
US Patent # 5,289,438. February 22nd, 1994
These systems stimulate the brain with different frequencies and wave forms to alter the subject's state of consciousness.
E
lectro Magnetic Field (EMF) monitoring/interference is one of the most insidious and secretive of all methods used by the agencies. N.B. Similarly, EEG cloning feeds back the results of EMF monitoring in an attempt to induce emotional responses (e.g. fear, anger, even sleep etc.). This could possibly work on certain members of a crowd or audience….again this could facilitate scams etc.
Dr Ross Adey concludes that all aspects of human behaviour can be affected, even controlled. He used 0.75 milliwatts per square centimetre of pulsed, modulated microwave at a frequency of 450 MHz.
Notably the Alaskan HAARP project (featuring the B.J.Eastland patented technology – U.S. patent #4,686,605, 11/4/87 – "Method and Apparatus for altering a region in the Earth's atmosphere, ionosphere or magnetosphere". AND others) also facilitates experiments in the disruption of human mental processes. It's the largest, most versatile radio frequency radiation transmitter in the world also allowing experimentation in weather "modification", wireless, electrical power beaming and communications "disruption". Its systems like this which could one day see attempts made to brainwash/control entire populations. And that is just as feasible as a wholesale nuclear holocaust.
Twenty years ago a scientist, Allan Frey,
found that if a microwave carrier were to be sliced and carried audio modulation, that modulation could be heard by someone in the signals path. The thin pulses of radio carrier wave cause currents to flow through the nervous system – the result is a remote transmission; no wires or contact is needed.
"A hearing system" U.S. patent #4,877,027, 31/10/89. Wayne Brunker.
"A hearing device" U.S. patent #4,858,612, 22/8/89. Philip L.Stocklin.
Eg. The latter involves microwaves aimed at the auditory cortex. A mike turns the sounds to electrical signals which are treated so as to provide multi frequency microwaves which are applied to the brain area. Whatever sound the mike picks up (like a voice) is relayed to the target.
The first known experiment with microwaved voices was conducted by Sharp and Grove in the early 70
′
s. However, the Defence Intelligence Agency and ARPA (The Advanced Research Projects Agency) are principally to blame for the abuse of such technologies since. eg Project Pandora etc. The CIA's Langley Research Centre as well as an army of "mad" scientists working in Energy/Defence department labs across the U.S. are also responsible.
As with the NASA Apollo program, many of those originally involved were ex Nazi or Russian Cold war scientists (even WWII Japanese) recruited, regardless of their earlier crimes, to commit more crimes, this time for the U.S.A.
It's worth noting the reported experiments carried out in bygone days included The MKULTRA (mind control)/LSD experiments, germ and nuclear fallout testing (on military and civilian personnel), electro-shock treatment on institutional victims and so on. The U.S. Energy and Justice departments are now involved in such programs so the U.S. can escape violation of international defence/agency treaties. That's also why the "D" for "defence" was dropped from DARPA.
In any event, once a technology is labelled "Top secret-classified" they can use it any way they like on anyone.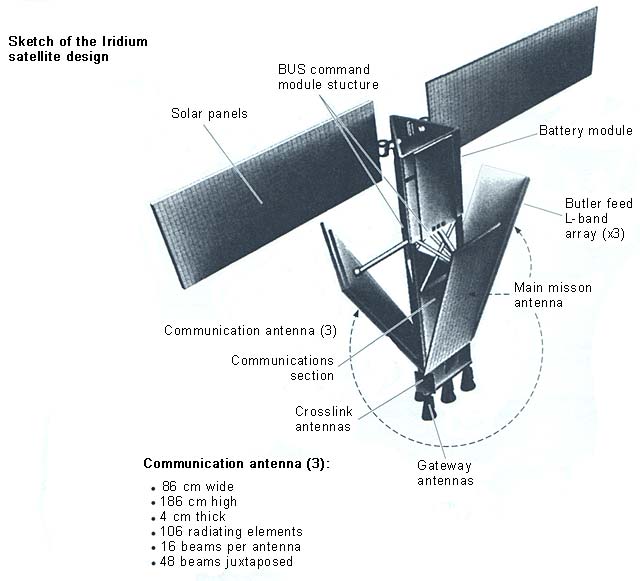 Brainwave Monitors & Analysers
Lawrence Pinneo, a neurophysiologist and electronic
engineer working for Stanford Research Institute (a military contractor) is the first "known" pioneer in this field. In 1974 he developed a computer system which correlated brain waves on an electroencephalograph with specific commands. In the early 1990s, Dr Edward Taub reported that words could be communicated onto a screen using the thought-activated movements of a computer cursor.
(Currently under secrecy provisions; "Classified")
In 1994, the brain wave patterns of 40 subjects were officially correlated with both spoken words and silent thought. This was achieved by a neurophysiologist, Dr Donald York, and a speech pathologist, Dr Thomas Jensen, from the University of Missouri. They clearly identified 27 words / syllables in specific brain wave patterns and produced a computer program with a brain wave vocabulary.
It does not take much thinking to realise that the US agencies have access to a perfected version of this technology. In fact the relevant computers have a vocabulary in excess of 60,000 words and cover most languages. In fact, the NSA's signals intelligence monitor the brainwaves of their targets by satellite and decode the evoked potentials (3.50Hz 5 milliwatts) that the brain emits. So, using lasers / satellites and high-powered computers the agencies have now gained the ability to decipher human thoughts – and from a considerable distance (instantaneously).
The magnetic field around the head, the brain waves
of an individual can be monitored by satellite. The transmitter is therefore the brain itself just as body heat is used for "Iris" satellite tracking (infrared) or mobile phones or bugs can be tracked as "transmitters". In the case of brain wave monitoring the results are then fed back to the relevant computers. Monitors then use the information to conduct a "conversation" where audible neurophone input is "applied" to the victim.
Human thought operates at 5,000 bits/sec but satellites and various forms of biotelemetry can deliver those thoughts to supercomputers in Maryland, U.S.A, Israel, etc which have a speed of 20 BILLION bits/sec each. These, even today, monitor millions of people simultaneously. Eventually they will monitor almost everyone…worse than any Orwellian "Big Brother" nightmare you could possibly imagine, only it will be a reality. Yet our world leaders, who know this, do nothing.
UPDATE (2005) – IBM's Blue Gene computer can reportedly process 227 trillion flops per second. Even if each calculation involved only one 'bit' of information, one such computer could process more information than five times the earth's total population… With supercomputers taking overt brain downloads within 40 years, total computer consciousness looms as an open threat for the future of mankind, just as, secretly, it already torments those victimised as covert targets of high tech brain monitoring technology. Usually the targets are aware their brain waves are being monitored because of the accompanying neurophone feedback. In other words, the computer repeats (echoes) your own thoughts

and

then the human monitors comment or respond verbally. Both are facilitated by the neurophone.
NB
Whilst the live/human comments are individualistic and unrelated to the victims own thought processes oftentimes the artificial intelligence involved will parrot standard phrases. These are triggered by your thoughts while the human monitors remain silent or absent. To comprehend how terrible such a thorough invasion of privacy can be – imagine being quizzed on your past as you lie in bed. You eventually fall off to sleep, having personal or "induced" dreams, only to wake to the monitors commenting / ridiculing your subconscious thoughts (dreams).
If the ability to "brain scan" individuals expands from the million or so currently under scrutiny to include ALL inhabitants of the planet (as per the Echelon surveillance system which already monitors ALL private/commercial telecommunications) then no-one will ever be able to even think about expressing an opinion contrary to those forced on us by the New World Order. There will literally be no intellectual property that cannot be stolen, no writing that cannot be censored, no thought that cannot be suppressed (by the most oppressive/invasive means).
PATENTED TECHNOLOGIES
The Neurophone: U.S. Patent #3,393,279
.

July 16th, 1968. Inventor – Dr Patrick Flanagan (Invented 1958).


Description:

A device that converts sound to electrical impulses; allowing information to be transmitted to the brain by means of radio waves directed at any part of the body (skin). In other words, recorded or live messages, noise, music can be directed at an individual and, through the nerves, the signal will be carried (involuntarily) to the brain, bypassing the inner ear, the cochlea, and the 8th cranial nerve.


Purpose:
Practically, the Neurophone could be used to communicate with the deaf but, more often, it is used to terrorise political/military targets. The tracked individuals hear recorded/live threats, propaganda etc, which those around them do not hear (delivered mainly via satellite laser). This harasses and discredits the targets; especially if the problem is communicated to those unaware of the relevant technologies.
Advanced Neurophone: U.S. Patent #3,647,970
.

March 7th, 1972. Inventor – Dr Patrick Flanagan. (Invented 1967).


Description:

This Neurophone incorporates an electronic circuit duplicating the encoding of the Cochlea and 8th cranial nerve themselves. The NSA placed a secrecy order on this development for over 5 years because of the military applications of the technology.
Further Neurophone advances include the development of the time recognition processor, improved memory applications and the advances in satellites incorporating neurophone technologies.


Purpose:

As Above
Psycho – Acoustic Projector; U.S. Patent #3,566,347
.

February 23rd, 1971.


Description:

A high directional beam, radiated from a number of transducers and modulated by a speech, code, or noise beat signal. It may take the form of a radiator mounted on a vehicle, aircraft or satellite.


Purpose:

To produce aural/psychological disturbances and partial deafness.
Methods & Systems for Altering Consciousness :
U.S. Patent #5,123,899. June 23rd, 1992.




Description:

A system for stimulating the brain to exhibit specific brain wave rhythms and thereby altering the subjects' state of consciousness.

U.S. Patent #5,289,438. February 22nd, 1994.




Description:

A system for the simultaneous application of multiple stimuli (usually aural) with different frequencies and waveforms.


Purpose:

To disorientate/manipulate a target.
Silent Subliminal Messages:
U.S. Patent #5,159,703.
October 27th, 1992. Inventor – Dr Oliver M. Lowry.


Description:

A communication system in which non aural carriers (in the very low or high audio frequency range or the ultrasonic frequency spectrum) are amplified or frequency modulated with the desired "intelligence", and propagated acoustically or vibrationally for inducement directly into the brain. This can be done "live" or recorded/stored on magnetic, mechanical or optical media for delayed/repeated transmission to the target. Sound can also be induced by radiating the head with microwaves (in the range 100 to 10,000 mhz) that are modulated with a waveform consisting of frequency modulated bursts.


Purpose:

To instruct or pass messages; in theory. In reality it's used to torment political/military targets. (One unpublicised application was the Gulf War)
For more Information on these Technologies visit the website http://www.surveillanceissues.com/
– citizen_smith
From Binary Dissent @ http://binarydissent.com/?p=136
Blue Beam Project v2.0
By Serge Monast & citizen_smith
"Today, America would be outraged if U.N. troops entered Los Angeles to restore order [referring to the 1991 LA Riot]. Tomorrow they will be grateful! This is especially true if they were told that there were an outside threat from beyond [i.e., an "extraterrestrial" invasion], whether real or promulgated, that threatened our very existence. It is then that all peoples of the world will plead to deliver them from this evil. The one thing every man fears is the unknown. When presented with this scenario, individual rights will be willingly relinquished for the guarantee of their well-being granted to them by the World Government."
-
Dr. Henry Kissinger, Bilderberger Conference, Evians, France, 1991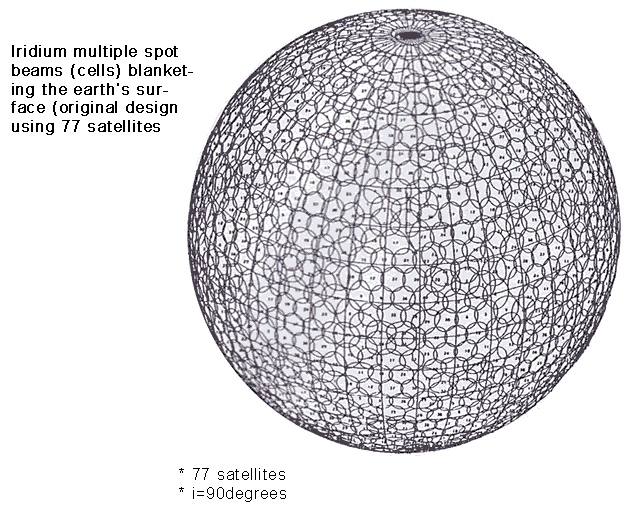 …The first step in the NASA Blue Beam
Project concerns the breakdown [re-evaluation] of all archaeological knowledge. It deals with the set-up, with artificially created earthquakes at certain precise locations on the planet, of

supposedly new discoveries

which will finally explain to all people the "error" of all fundamental religious doctrines.
The falsification of this information will be used to make all nations believe that their religious doctrines have been misunderstood for centuries and misinterpreted. Psychological preparations for that first step have already been implemented with the film, '2001: A Space Odyssey;' the StarTrek series, and 'Independence Day;' all of which deal with invasions from space and the coming together of all nations to repel the invaders. The last films, 'Jurrassic Park,' deals with the theories of evolution, and claim God's words are lies.
The advancement of techniques propel us toward
the third step in the Blue Beam Project that goes along with the telepathic and electronically augmented two-way communication where ELF, VLF and LF waves will reach each person from within his or her own mind, convincing each of them that their own god is speaking to them from the very depths of their own soul. Such rays from satellites are fed from the memories of computers that have stored massive data about every human on earth, and their languages. The rays will then interlace with their natural thinking to form what we call diffuse artificial thought.

IPv6 allows for an IP address for every single individual
grain of sand on the planet, this will provide the locator resources to enable each persons brain to act as a node on one big network. With the ability to 'fingerprint' our thought patterns and therefore our brains each individual person could be mapped and utlizing advanced super computers, our brains would become receivers of a datastream broadcast from HAARP. Our minds would be infused with artificial thought and our realities would be the constant conflict of induced sensory data and naturally occuring thought.
Using AI the network could read our thoughts, process them on the supercomputer and then stream the output back into our minds. We would be completely oblivious to this process as it would appear to be a completely natural train of thought. DARPA has an active project that inspired IBM to create Joshua Blue, advanced artificial intelligence that is classified as 'Biologically Inspired Cognitive Architecture'. This system would be capable of processing everything that would be needed to simulate the human brain in order to achieve 'Diffuse thought'
That kind of technology goes into the 1970s, 1980s, and 1990s research where the human brain has been compared to a computer. Information is fed in, processed, integrated and then a response is formulated and acted upon. Mind controllers manipulate information the same way a computer for grammar manipulates information. In January 1991, the University of Arizona hosted a conference entitled, 'The NATO Advanced Research Workshop on Current and Emergent Phenomena and Biomolecular Systems.' What does that mean exactly? It means this: We refer to one paper that was delivered at the conference which stands out for its different attitude towards the development under discussion at that time. It was, in effect, a protest and chilling warning to the attending scientists about the potential abuse of their research findings.
Their findings, of course, stated that the United States has already developed communications equipment which can make the blind see, the deaf hear and the lame walk. It can relieve the terminally ill from pain without the use of drugs or surgery. I'm not talking about science fiction. A man might retain the use of all his faculties right up to the moment of his death. This communications equipment depends upon a completely new way of looking at the human brain and neuromuscular systems and radiation pulses at ultra-low frequencies.

Some of this equipment is now operational within the Central Intelligence Agency (CIA), and Federal Bureau of Investigation (FBI).

It will never be used to make the blind see, the deaf hear and the lame walk because it is central to the domestic political agenda and foreign policy of George Bush and his puppet-masters of the new world order.
Domestically, the new communications equipment is being used to torture and murder persons who match profiles imagined to be able to screen a given population for terrorists; to torture and murder citizens who belong to organizations which promote tolerance and peace and development in Central America; to torture and murder citizens who belong to organizations who oppose the development and deployment of nuclear weapons, and to create a race of slave cult automatons, or what is popularly called 'the Manchurian Candidates.'
Overseas experimentation is taking place on hostages held by the United States and Canada, Great Britain, Australia, Germany, Finland and France. Additionally, there has been a long series of bizarre suicides among British computer scientists, all of whom have had some connection to the United States Navy.
What is possible to ask before such a psychology of terror is this: would any government, corporation or psychiatrist wilfully promote such horror today? The answer is quite obviously, 'Yes.'
Government agencies and the corporations that work with them toward a new world order are prepared to promote anything that will help them achieve their objective of total social control. As for the question of why: For one thing, if you terrify the public and make them fear for their safety, they will allow you to implement draconian law enforcement practice, disarm them and keep extensive records on them, and they only have to tell you that it is all to protect you, of course.
Secondly, it promotes the decay of the present democratic forms of political systems, and leads societies to search for alternative methods of political ideology. Of course,

the alternative has already been planned

. It is called the New World Order and it will not have your safety or interests at heart. As George Bush said: 'Read my lips.' Fear has always been used by powerful elite to control and subjugate the masses.
The old maxim, 'divide and conquer', is being played out to the limit worldwide to ensure that everyone is frightened for their personal safety, and to be suspicious of everyone else. This, too, is mind-control. To go further in regard to the new technology which is at the base of the NASA Blue Beam Project, we have to consider this statement by psychologist

James V. McConnell

which was published in a 1970s issue of

Psychology Today

. He said, 'The day has come when we can combine sensory deprivation with drug hypnosis and astute manipulation of reward and punishment to gain almost absolute control over an individual's behavior. It should then be possible to achieve a very rapid and highly effective type of positive brainwashing that would allow us to make dramatic changes in a person's behavior and personality.'
Now, when we talked before about that kind of ray and the telepathic and electronically augmented communication, the kind of rays that are fed from the memories of computers which store massive data about humans, human language and dialects, and we said that the people will be reached from within, making each person to believe that his own god is speaking directly from within his or her own soul, we refer to that kind of technology and that kind of thinking that same psychologist was espousing, that is: we should be trained from birth that we should all do what society wants us to do rather than what we want to do for ourselves; that because they have the technology to do it,

no one should now be allowed to have their own individual personality

.
This statement and these ideas are important because it is the basic teaching of the

United Nations

that no one owns his or her own personality. And that same psychologist claims that no one has any say-so about the kind of personality they acquire and there is no reason to believe you have the right to refuse to acquire a new personality if your old personality is considered 'antisocial.'
What is important in this declaration is that the new world order will be set up over the current system, meaning the old way of thinking and behavior and religion will be considered the 'old' and incorrect way of thinking and that they can change it at one of the eradication camps of the United Nations to make sure that anyone with this 'antisocial' behavior will be disposed of quickly so that other modified individuals will be able to fulfill the needs and agendas of the new world order without being distracted by the truth.
Could this be the greatest mind control project ever?
The NASA Blue Beam Project is the prime directive
for the new world order's absolute control over the populations of the entire earth. I would suggest you investigate this information carefully before dismissing it as fanatic lunacy. If we go further in the different reports we have presented, we find that the mind-control operations and technology include a transmitter that broadcasts at the same frequency as the human nervous-system, which transmitter is manufactured by the

Loral Electro-Optical System

in Pasadena, California. Loral, a major defense contractor, has previously conducted research on directed energy weapons for

Lt. Gen. Leonard Perez

of the U. S. Air Force who was searching for a weapon that could implant messages into the minds of the enemy while urging his own troops on to superhuman deeds of valor! The device employs electromagnetic radiation of gigahertz frequencies [

microwaves

] pulsed at extremely low frequencies (ELF). It is used to torture people both physically and mentally from a distance.
Weapons of this type are thought to have been used against a British woman protesting the presence of American Cruise Missiles at Greenham Common Airbase during the 1970s. This weapon can be used to induce total sensory deprivation by broadcasting signals into the auditory nerve at such high power that it blocks the ability of the individual to hear themselves think!
The process employed by such ELF technology are described in various U. S. Defense Department publications, including one entitled, ' The Electromagnetic Spectrum and Low Intensity Conflict,' by

Captain Paul E. Tyler

, Medical Commandant, U. S. Navy, which is included in a collection entitled, '

Low Intensity Conflict and Modern Technology Edict

,' by

Lt. Col David G. Dean

, USAF. The paper was delivered in 1984 and the collection published 1986 by Air University Press, Maxwell Airforce Base, Alabama. Another pulse microwave device can deliver audible signals directly to an individual while remaining undetectable to anyone else. The technology is very simple and can be built by using an ordinary police radar gun. The microwave beam generated by the device is modulated at audio frequencies and can broadcast messages directly into the brain. Now here we come to the NASA Blue Beam Project. The broadcasting of subliminal two-way communication and images from the depths of space correspond directly to that kind of technology.
In his book, '

The Body Electric

,' Nobel Prize nominee Dr. Robert O. Becker describes a series of experiments conducted in the early 1960s by

Allen Frie

where this phenomena was demonstrated as well as later experiments conducted in 1973 at the Walter Reed Army Institute of Research by Dr. Joseph C. Sharp who personally underwent tests in which he proved he could hear and understand messages delivered to him in an echo-free isolation chamber via a pulsed microwave audiogram which is an analog of the word's sound vibration beamed into his brain. Becker then goes on to state, 'Such a device has obvious application for covert operations designed to drive a target crazy with unknown voices or deliver undetectable instructions to a programmed assassin."
Now figure out when we hear that voice from the new world messiah who would be speaking from space to all of the sane (?) people of the earth who might give instructions to zealots and religious fanatics, we would see hysteria and social mayhem on a scale never witnessed before on this planet. No police forces in the world, even as a combined front, could deal with the disorder that will follow! A 1978 book entitled, '

Microwave Auditory Effect and Application

,' by

James C. Lynn

describes how audible voices can be broadcast directly into the brain. This technology could actually allow the blind to see and the deaf to hear. Instead, it has been turned into a weapon to enslave the world. This technology has now also been developed and is referred to as MEDUSA.
Allen Firie also reports that he could speed up, slow down or stop the hearts of isolated frogs by synchronizing the pulsed rate of a microwave beam with the heart itself. According to Dr. Robert Becker, similar results have been obtained using live frogs, which shows that

it is technically feasible to produce heart attacks with rays designed to penetrate the human chest.
It has been demonstrated that focused ultra high frequency UHF electromagnetic energy beams can be used to induce considerable agitation and muscular activity or induce muscular weakness and lethargy. Microwaves can also be used to burn human skin and aid the effect of drugs, bacteria and poisons or affect the function of the entire brain. These effects were all revealed at length by the CIA on September 21, 1977 in testimony before the Subcommittee on Health and Scientific Research.

Dr. Sidney Gottlieb

(

pictured

) who directed the MK-Ultra program at that time was forced to discuss the scope of the CIA's research to find techniques of activation of the human organism by remote electronic means. So this is something that exists right now, that has been pursued to its highest degree, that can be used from space to reach any person, anyplace on the face of the earth.
If we go deeper in that process of mind control over the people we find that the equipment and technology has been used to influence politics in a much more direct fashion. Michael Dukakis, the Democrat candidate running against George Bush in the 1988 election was targeted with microwave technology in order to impede his public speaking performance once the public opinion polls showed he posed a serious threat to Bush's election prospects. He also claims that the equipment was used against Kitty Dukakis and drove her to the brink of suicide. In the Disneyland world of U. S. politics, a presidential candidate with problems such as these, would obviously lose their race to the White House. In the December 1980 edition of the U. S. Army Journal, called the Military Review, a column by

Lt. Col John B. Alexander

, entitled, '

The New Mental Battlefield: Beam Me Up, Spock

,' provides further insight into the technical capabilities at the disposal of the comptroller. He writes:
"Several examples will demonstrate areas in which progress have been made. The transference of energy from one organism to another; the ability to heal
or cause disease to be transmitted over a distance, thus inducing illness or death from no apparent cause
; telepathic behavior modification which includes the ability to induce hypnotic states up to a distance of 1,000 kilometers have been reported.
The use of telepathic hypnosis also holds great potential. This capability could allow agents to be deeply planted with no conscious knowledge of their programming. In movie terms, the Manchurian Candidate lives, and does not even require a telephone call. 'Other mind-to-mind induction techniques are being considered. If perfected this capability could allow the direct transference of thought via telepathy from one mind or group of minds to a select target audience. The unique factor is that the recipient will not be aware that thought has been implanted from an external source. He or she will believe the thoughts are original."
This is exactly what we were talking about.
The third step in the NASA Blue Beam Project is called the Telepathic Electronic Two-Way Communication. Lt. Col John Alexander's article continues:
"If it is possible to feed artificial thought into the multigenic field via satellite, the
mind control of the entire planet is now possible.
An individual's only resistance would be to constantly question the motivation behind their thoughts and not act upon thoughts which they consider to be outside their own ideological, religious and moral boundaries.'"
Once again, it is wise to consider how television, advertising, modern education and various types of social pressure are used to manipulate those boundaries. It has been reported by Lt. Col Alexander who said, in the summary of his Military Review article,
'The information on those kinds of technologies presented here would be considered by some to be ridiculous since it does not conform to their view of reality. But some people still believe the world is flat.'
Now, this means a lot, because if people do not believe this kind of technology is possible, or that it is science fiction, those people put themselves in great jeopardy, because on the night when those thousand stars will shine from space, during the night when the new messiah will be presented to the world, they will not be prepared and will have no time to prepare to save themselves against that kind of technology. They don't believe and they won't take time to prepare…
Read more about this in the document titled 'The Mind has No Firewall'.

"An entirely new arsenal of weapons, based on devices designed to introduce subliminal messages or to alter the body's psychological and data-processing capabilities, might be used to incapacitate individuals. These weapons aim to control or alter the psyche, or to attack the various sensory and data-processing systems of the human organism. In both cases, the goal is to confuse or destroy the signals that normally keep the body in equilibrium."
Universal Supernatural Manifestations via Electronics
The

fourth step

concerns the universal supernatural manifestation with electronic means. It contains three different orientations.
One is to make mankind believe that

an alien (off-world) invasion

is about to occur at every major city on earth in order to provoke each major nation to use its nuclear weapons in order to strike back. This way, the United Nations Court will require that all those nations which launched nuclear weapons to disarm when the invasion is shown to have been false. And how will the United Nations know that the invasion was false? They will have staged it, of course.
The second is to make the Christians believe that the

Rapture

is going to occur with the supposed divine intervention of an alien (off-world) civilization coming to rescue earthlings from a savage and merciless demon. Its goal will be to dispose of all significant opposition to the implementation of the New World Order in one major stroke, actually

within hours

of the beginning of the sky show!
...
Phasing Out Cash & Independence

The techniques used in the fourth step
are exactly
the same used in the past in the USSR to force the people to accept Communism. The same technique will be used by the United Nations to implement the new world religion and the new world order. A lot of people ask when this is going to happen and how they will accomplish the visions of the Night of a Thousand Stars, and the events that will point to the days when it will begin.
According to the many reports we have received, we believe it will begin with some kind of worldwide economic disaster. Not a complete crash, but enough to allow them to introduce some kind of in-between currency before they introduce their electronic cash to replace all paper or plastic money. The in-between currency will be used to force anyone with savings to spend or turn in their cash because they understand that people who have money and are not dependent upon them might be the very ones who will mount an insurrection against them. If everyone is broke, no one can fund a war of any kind: paper currency will cease to exist. This is one of the first signs.
All over the world countries are currently suffereing from a global financial crisis. Speculation is rampant regarding the impending collapse of the US Dollar and it seems people everywhere are already preparing for it.
But to implement the worldwide electronic money system, everyone in the world who might have money in the future, will have to have a way to transfer money electronically. Before that time, everyone will have spent, before the year 2,000, all of their cash, reserves and assets. Everyone has to be 100% dependent upon the Council for their existence…
According to the documentary 'One Mainframe to Rule them all' IBM has already built the infrastructure that is neccessary to fascilitate a cashless society. The only thing that stands between wholly digital commerce and our current system is the microchipping of the people.
The new world order is already changing the laws of all nations to make everyone dependent upon a single food and vitamin supply. They are changing laws about religion and psychiatric disorders in order to identify anyone who is potentially threatening to the NWO. Those who are found defective will be sent to eradication camps where their organs will be taken and sold to the highest bidders. Those who are not killed outright will be used as slave labor or used in medical experiments. The goal of a dictatorship is to control everyone, everywhere on the planet, ruthlessly and without exception. That's why the new technology being introduced everywhere is a technology for the control of the people. The technology of the 1940s and 1950s was used to help the people have an easier and more productive life.

What is CODEX?, in short it is an annual
World Health Organisation (WHO) sponsored gathering of delegates in Europe, many of them CFR Transnationals pharmaceutical corporations who are primarily focused on increasing their market share, by pushing their desired and arbitrary regulatory "standards" into a global standard and forcing it into the smaller local supplement industry, all in the name of "international regulatory excellence". The Codex Committee is also bound by the World Trade Organisation's (WTO) treaties. The WTO is a global commercial police that ensures countries are required to purchase from transnational corporations in favour of their own locally produced goods, in the name of "lowering trade barriers".
This WHO/WTO joint effort called CODEX is in the process of wiping out local supplement companies and natural health care practices, to bring in more drug based medicines, in what is euphemistically known as "creating a level playing field", while primarily giving the public a misleading impression that someone in the World Health Organisation (WTO) is looking after its health and safety. CODEX recommendations are then adopted by regulators such as the Australian TGA or the US FDA by various direct or indirect means that end up as Acts and amendments that are passed into law by Parliaments or Congress, usually without public debate.
The new technology is designed and built to track down and control people everywhere. This technology is being manufactured for a specific purpose and to refuse to see and recognize that purpose, which is to enslave the entire populations of the world…
Our task is to make the people realize that the agenda of the New World Order is not a dream or some wild, paranoid theory;

it is a real, ongoing… project

.
For what?
1.

To abolish all traditional religions

in order to replace them with a one world religion...
2.

To abolish all national identity and national pride

in order to establish a world identity and a world pride.
3.

To abolish the family as known today

in order to replace them with individuals all working for the glory of the new one world government.
4.

To destroy all individual artistic and scientific creativity

to implement a one world government, one-mindset, hive mind.
And that kind of declaration of war from the United Nations is for the implementation of a universal, obligatory membership to the United Nations, a strengthening of the UN by a multi-military and multi-police force, a worldwide justice department through the UN with an international tribunal, a worldwide new trade-agreement for all nations, the end of cold war and local wars as they are today, and the obligation for peace by scrapping all national and state constitutions…
The tools of the new world order are,
1. an international army;
http://www.nato.int
http://www.un.org/en/peacekeeping/
http://www.blackwaterusa.com/
2. an international police force;
3. a world bank for the economy;
http://www.imf.org/
4. a world government under the United Nations;
http://www.g20.org/
http://www.g77.org/
5. a world conservatory bank for wilderness preservation around the world. That means all 'green' movements will be melded into the new international bank or disappear altogether;
http://en.cop15.dk/
http://www.nordgen.org/sgsv/
6. a world religion where all church doctrines will be destroyed at the roots to be replaced by the new world religion of the age of Aquarius;
2012 Olympics = ZION = Trinity Event?
http://binarydissent.com/?p=146
7. the world seven-races classification for all human slaves who will fulfill predetermined work tasks whether they agree with it or not;
http://www.verichipcorp.com
8. the world concentration headquarters at the United Nations for those who will not accept the new system;
http://www.fema.gov/
Serge Monast report on FEMA Detention Camps in the USA

9. the world agriculture and food supply control which will control food and vitamin supplies around the world.
http://www.codexalimentarius.net/
The new world order will be an 'in-between' government system for USSR, Great Britain and all its commonwealths, and the United States with its melting-pot population. This is, at the end, a new spiritual and political world order that will replace the old ones under which we live right now…
Excerpted From Binary Dissent @ http://binarydissent.com/?p=135
Help This Unique Site Survive
Donate
any amount and receive at least one New Illuminati eBook!
For further enlightening information enter a word or phrase into the search box @ New Illuminati or click on any label/tag at the bottom of the page @

http://nexusilluminati.blogspot.com
This material is published under Creative Commons Fair Use Copyright (unless an individual item is declared otherwise by copyright holder) – reproduction for
non-profit use is permitted & encouraged, if you give attribution to the work & author - and please include a (preferably active) link to the original along with this notice. Feel free to make non-commercial hard (printed) or software copies or mirror sites - you never know how long something will stay glued to the web – but remember attribution! If you like what you see, please send a tiny donation or leave a comment – and thanks for reading this far…